A strategic branding and marketing agency based in Mississauga, Canada. We offer branding and marketing solutions that win the hearts and minds of your patients, sets you apart from competition and drive business results.
With our strategic thinking, creativity, technical expertise, top-notch design and high quality print productions accompanied with personal service and competitive prices, we believe we have what it takes to make a real difference.
Whether you are setting up a new dental practice or trying to boost your existing one, our full range of services and business-driven approach means we will carry out your marketing needs from planning to completion, saving you time, money and the hassle of dealing with multiple vendors.
FOUNDER & MANAGING PARTNER
Ali brings over 15 years of brand marketing, design and communication experience to every project he handles. He works closely with clients to identify their business needs and design solutions that drive business success. His holistic and simplified approach to branding and marketing challenges creates distinctive brand identities and engaging marketing strategies that win the hearts and minds of people and drive business results.
Ali holds a B.Sc. in Dentistry.
Connect with Ali:
TO HELP YOU WIN THE HEARTS & MINDS
OF YOUR PATIENTS
Be it a new dental practice or an existing one. We help you differentiate your practice, stand out from competition and achieve your business goals. With our full range of branding, design and marketing services we build a marketing system that will turn all aspects of your practice into sensory magnets that attracts patients.
ALL YOUR BRANDING AND MARKETING NEEDS
UNDER ONE ROOF



Logo
Business Card
Appointment Card
Letterhead
Envelope
Signage (Internal & External)
Window Graphic
Uniforms
Interior Design
Strategy, Planning and Budgeting
Direct Mailers
Post Cards
Flyers
Brochures
Welcome Packs
Promotional Giveaways
Internal Posters
Banners
Advertising Campaigns
Outdoor Advertising
Print Advertising
(Newspapers & Magazines)
Sponsorship Packages



Custom Website Design & Build
Search Engine Optimization
Google Adwords
Social Media
Videos & Animation
You name it, we design it!
Direct Mailers
Post Cards
Flyers
Brochures
Internal Posters
Banners
Premium Stationery
Marketing Collateral
Signage (Internal & External)
Window Graphic
Posters & Banners
Flags
Framed Posters
LED Signs
Point of Sale & Kiosks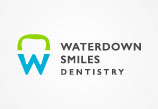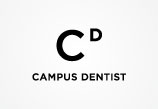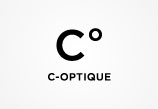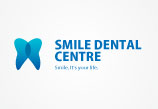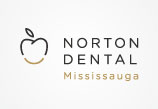 NORTON DENTAL
INSPIRING CONFIDENCE
CAMPUS DENTIST
A NEW WAVE OF DENTISTRY
C - OPTIQUE
A NEW VISION IN THE OPTICAL INDUSTRY
By booking a free consultation, we will sit together and discuss your current brand and marketing performance.
To better understand your needs and requirements, we will ask questions about your key objectives and challenges, and we will assess your brand practices and ideas.
With no commitment or obligation, we will put together a proposal with an expert view of recommended solutions that will transform your business and achieve your goals.
Book your free consultation by filling out the form below. We will get back to you to set up a date and time.
5800 Ambler Drive, Suite 210
Mississauga, ON, Canada L4W 4J4
W: brand.clinic